Media Networks (MNI)
The leader in target market advertising. Provides local advertisers access to national magazines.

Elite Wedding Collection
The First Stop for Millions of Brides Planning The Event of Their Lifetime

Meetings & Conventions (M&C)
The leading national magazine of the meetings industry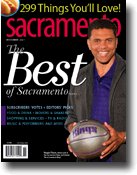 Sacramento Magazine
Sacramento Magazine is your daily access to Sacramento dining, events, and lifestyle.
www.mmihawaii.com
Media Representative and Consultants